Envelope Printing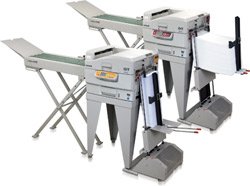 We print envelopes of all sizes and types. Utilizing a mix of old fashioned offset printing with ground breaking digital printing technologies, City Blue can offer a large range of cost effective options for envelope printing along with highly targeted variable data printing directly onto envelopes. Envelope printing with variable data can increase response rates up to 20% verses non variable direct mail!
Standard envelope printing options include:
#10 and #9 business envelopes
9 x 12 and 10 x 13 business envelopes
Elegant envelope printing on stocks such as Via, Classic Linen, Strathmore and many other envelope stocks.
Digital Printing options
Cost effective 1- 4 color envelope printing - both short and long runs
Targeted marketing with personalized messages printed on your envelopes
Add photos, logos and graphics cost effectively with our digital envelope printing services
We offer many print styles, fonts and sizes and can even handle Calligraphy
We are Rochester, NY's most versatale and cost effective envelope printer.